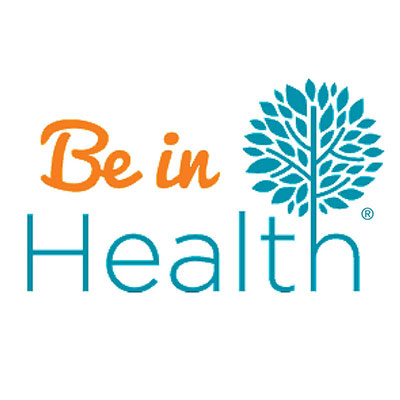 In the spring of 2011, I was the sickest I had ever been. I had recently moved across the country to the southwest in search of housing I could tolerate. For the past three and a half years, I had found no places I could tolerate and had lived in semi-homeless situations. My chemical and electrical sensitivies had been slowly taking everything which was important to me. I had recently given up my job of ten years after they had started using widespread WiFi.
However, it was not just Environmental Illness (EI) that I was dealing with. I had also been living with Fibromyalgia (FMS) and Chronic Fatigue Syndrome (CFS) for more than 20 years. Over the years, I had invested more than a quarter of a million dollars into medical consultations and treatments in an attempt to get better. I had tried many different types of alternative medicine as well. I had seen some small improvements, but they never seemed to last.
Shortly after I arrived in the southwest, a neighbor told me about the Be in Health program. I was skeptical, as I had already looked into many such referrals and they had all proved to be a disappointment. However, my hopelessness started to change when a friend mailed me a copy of the book A More Excellent Way, by Dr. Henry Wright. I learned that Dr. Wright and his staff had helped thousands of people recover from EI since 1990. Many of them had also been healed of FMS and CFS as well. The last 110 pages of this 500 page book were testimonies of people who had been healed of many different illnesses.
Be in Health believes that many health problems are fundamentally spiritual, with associated biological and psychological manifestations. Another way they explain it is: much disease occurs when there is a separation from God, yourself, and others. They have found different spiritual roots are often associated with different diseases. Once these roots are addressed, they have seen many people get healed.
In 2011, I did not feel I was well enough to attend a Be in Health retreat. I started by buying a few books and CD's and getting a phone consultation. I learned about 33 blocks to healing and some changes I could make which could be beneficial to my health. I had to forgive doctors who had not helped me and friends and family members who had not been supportive of my illness struggles. I also had to learn to forgive myself for many failures and for not living up to my own high standards. I needed to learn how to accept and love myself, right where I was at the moment.
In addition, I learned to stop comparing myself to others which led me to feel either prideful or inferior. I needed to stop complaining and learn to be grateful for what I did have. I also needed to stop participating with occult practices (anything that offered itself as Truth but was not, according to the Bible) which had the potential to harm my health. In addition, I learned to recognize how much fear had been controlling my life and started facing some of these fears.
Most importantly, I learned what God is really like and how to have a relationship with Him. God did meet me and I was healed of the chemical and electrical sensitivities, as well as the fibromyalgia. I have had tremendous improvement with the chronic fatigue syndrome and consider myself 80-90% healed. I learned that God is full of love, grace, and mercy and He is no respector of persons (Romans 2:11); what He did for one, He will do for another.
If you are interested, in learning more about Be in Health, visit beinhealth.com. Be in Health also has a youtube channel which contains many teachings. Feel free to contact me if you have any questions (see my bio for my email address).