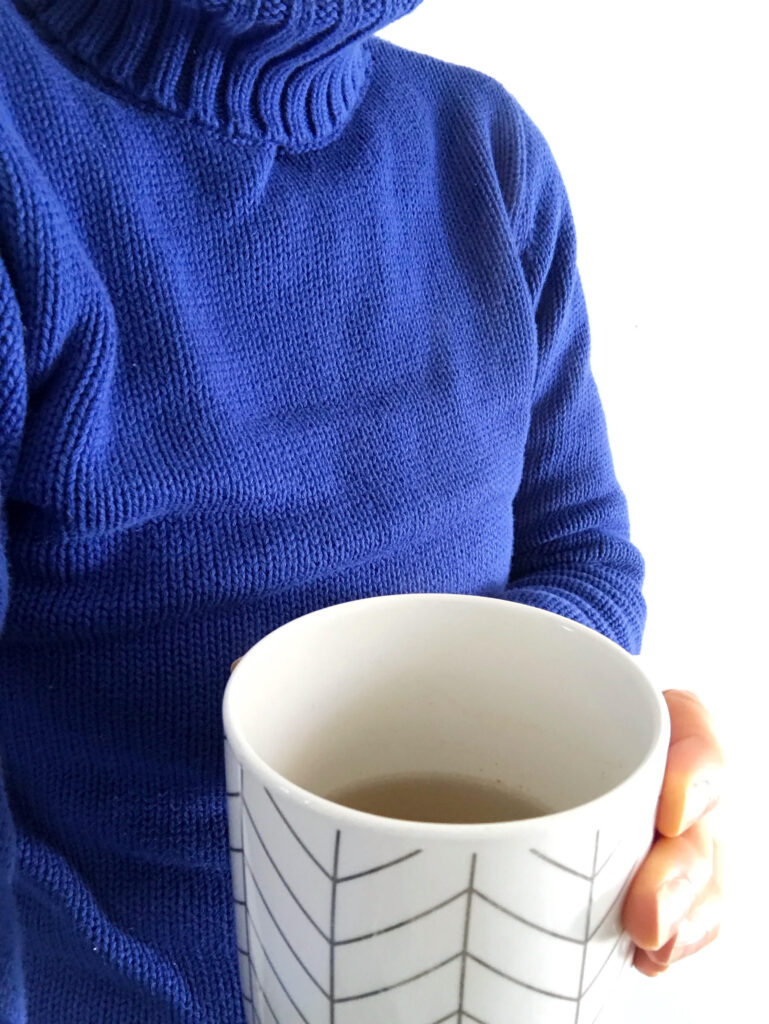 I've been eating a restricted diet for many years so it's very important that my meals are nutrient dense and full of vitamins, healthy fats, and often, bone-building collagen. That's why I love this meal — it's simple to prepare and covers all the bases! I hope you love it, too!
bone broth ingredients:
• 2.2 pounds (1 kg) grass fed organic beef bones (preferably joints, knuckles and marrow bones)
• sea salt
method:
1) Place bones on a baking tray and brown in a hot oven for 30 minutes. Turn as needed.
2) Transfer bones to a stock pot and cover with room temperature filtered water. Bring to a boil and immediately reduce heat to a very low simmer and continue cooking for 6-24 hours. Skim impurities off the surface periodically with a large spoon.
3) Strain broth through a fine sieve and enjoy immediately. Add sea salt to taste. Keeps in fridge for 5 days or you can store broth in freezer and defrost as required.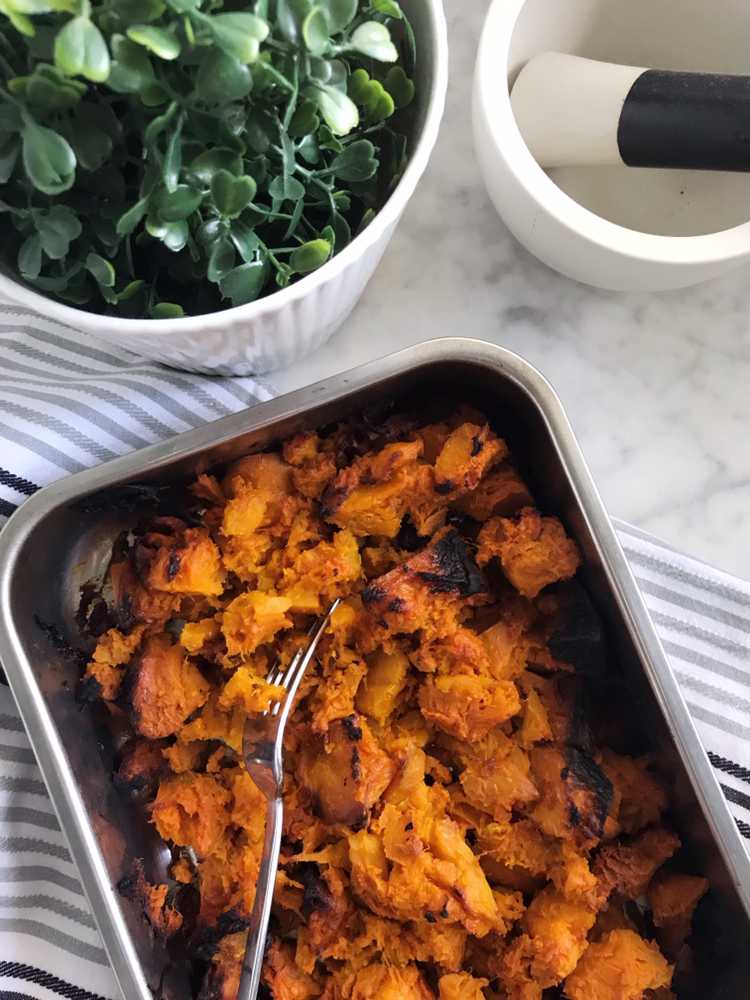 Roasted butternut pumpkin ingredients:
• 1 large butternut pumpkin
• grass-fed beef tallow
• sea salt

method
1) Preheat oven to 390 degrees Fahrenheit (200 degrees Celsius).
2) Peel and cut pumpkin into large cubes. Toss cubes in melted beef tallow and sprinkle with sea salt. Roast pumpkin in oven for 40 minutes or until pumpkin is tender and golden brown. Turn as required.
3) Serve roasted pumpkin with a large mug of bone broth.