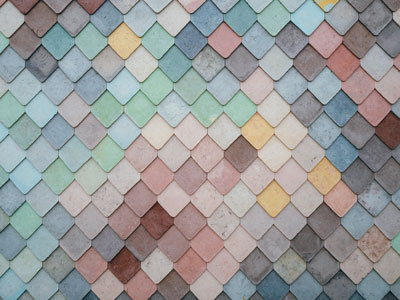 Choosing Rentals
Being able to identify what the materials are so that we have an idea of what is offgassing
When viewing a rental it's very important to have some prior knowledge of materials and what they offgas. Listings don't always accurately list what the materials are. A frequent mix-up is using the term 'laminate flooring' for both laminate flooring (a wood fiber flooring made with formaldehyde) and luxury vinyl plank (a vinyl flooring which is extremely low in offgassing). 
You should be able to identify the flooring type – real tile, laminate, vinyl plank, vinyl sheet, natural linoleum sheet, engineered hardwood and solid hardwood floors.
If you have seen samples of all of these flooring types, this will go a long way in helping you to be able to identify them. You can also learn about what each of them typically offgas and for approximately how long. But identifying them is the first step, and only the person that went to see the rental can do this.
Honing our abilities to better identify problem areas
In order to identify what is offgassing and for how long that type of flooring or other material will offgas for, it's best that you use your own experience for this.
Go see as many places as you can, including hotels, and look at the materials and age of the building to start to compile a database of how long the average carpet needs to become acceptable *for you*, how long laminate flooring needs to become acceptable *for you* and so on.
Another way to hone our own abilities is to do a "sabbatical". This is a term from the mold avoidance paradigm that was started by Lisa Petrison and Erik Johnson. A sabbatical is the first step of getting away to clean air for a number of weeks to create a baseline clear of major toxins. This helps the body become more attuned to the environment. The sabbatical is a crucial first step to be able to really hone our own senses. Building on that ability will allow the body to better identify problem areas – where the offgassing is coming from and how bad it is (for us). The body will then guide us to let us know what works for us.
Knowing how to quickly block VOCs from certain materials as well as longer term solutions like sealing (what can be sealed and with what sealer)
You also want to come armed with strategies. In a rental there is not as much you can do, but you may be able to apply sealer to some areas.
You can use charcoal blankets, aluminum foil and/or 6 mil polyurethane plastic sheets to block offgassing from many areas in a pinch. 
If you get familiar with these strategies beforehand, you will be armed with the knowledge of what can and can't be done to remediate offgassing in a rental or even in a BnB.
Renos & New Builds
Learning about the materials before engaging with a contractor
The most important part of a healthy new build or reno for someone with sensitivities is for you the home owner to choose and sample almost all materials before contracting the job. It's vitally important to present them with the clear information they need for a few reasons. 
One, contractors don't have the knowledge to help you choose materials even if you ask for "green materials". And they will end up frustrated and confused about what you want and need.
Two, you can easily scare a good contractor away, especially right now when everyone is so booked up. Anyone that sees that what you need is both more complex than usual but also not clear, is not going to want to take on something that takes more of their time (but pays the same). When we switch from seeing this as our responsibility and not theirs it will make it a lot easier.
And three, even if you don't scare them away and you continue trying to work out your materials with them, it's not likely that you will get what you need in the end if you don't have a clear plan. If they didn't end up frustrated in the beginning you risk them becoming frustrated part of the way through the job, and that's when they stop caring about what your special needs are and just bring in any material or cleaning product they see fit to just get the job done. This happens a lot.
Giving contractors clear guidelines on what to use and not use, that doesn't interfere with quality and integrity of the job
So what we want to do is give them a clear list of things to use – this kind of tile, this kind of grout, this kind of grout sealer. Ideally, if it works for you, we give them the "type" and not the exact one, so that it leaves room for the brands of their choice that they have access to. There will be some back and forth so the more you know about the topic, and the more clear you are on what products you do well with the better. 
For those in the most extreme category you likely need to present them with an exact brand for everything. So make sure you have done that testing first.
Knowing how far you need to go with testing is something you will come to know from your own research and testing of materials.
Supervising to make sure the agreements are followed
After you have discussed and agreed upon materials with the contractor, you want to supervise the work. It's extremely common that a contractor, or other people on their team, bring in a substitute product or cleaning product that was not approved (or wasn't discussed). If you can supervise or have someone non-sensitive supervise for you, that is ideal (and often necessary) to make sure they follow through with the agreement.
Maintenance
One of the most stressful times is when urgent repairs are needed but someone is not prepared with knowing which products will work for them
I highly recommend testing out the best caulking for you (two are needed) + an adhesive, as well as the best drywall mud for repairs so that you are more prepared. 
You should choose one silicone caulking (from this video) and one paintable caulking (from this list). If the option you chose after testing is only special order, keep one of each around for maintenance. 
I would also have a construction adhesive around, AFM Almighty Adhesive is usually the best one for most people, but you may want to check out alternatives (in the same post as the caulking above).
I would also test some muds that you can use as spackle to repair drywall (ECOS, Murco, or USG Easy Sand). Keep a small bag of that around.
Keeping those four items around will bring a lot of peace when things inevitably go wrong. Those four items cover many areas of the house from the bathroom to the kitchen, to almost every area that needs an adhesive.