posted in <<Featured > High Desert Healing > THRIVE! EXPERTS
High Desert Healing
My magic wild lawn
rockin' a non-toxic lifestyle in the mountains of northeastern Arizona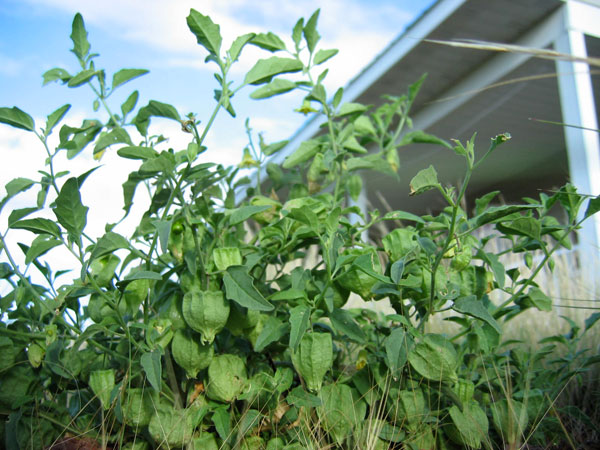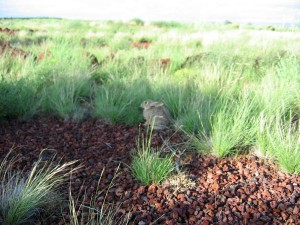 One big gripe of mine as a person affected by severe chemical sensitivity is the ubiquitous use of neurotoxic pesticides, herbicides, and insecticides across America and much of the world. I have always loved the idea of having a wild lawn (better yet, a wild garden) that celebrates the majestic beauty of nature in action, and I have my chance now that I have settled into a more permanent safe living situation.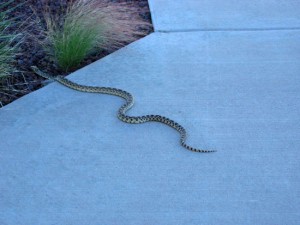 Without my doing a thing, my whole backyard turned into a magic wild lawn this summer. I live in northeast Arizona, up in the mountains, in high desert country. Our annual "monsoon" season brought more rain than usual for this area and the landscape transformed seemingly overnight. New plants cropped up everywhere, creating a lush wild garden landscape all around my home. With the new and diverse plant life came a wide array of insects that we had never seen before – what looked like a cross between a butterfly, moth and hummingbird, a bee-fly, a red velvet looking beetle – every day brought new discoveries.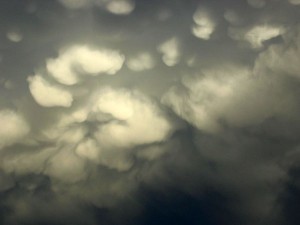 The high shaggy desert grasses and overgrown weeds provided a protective home to many, and new birds came to prey on the increased insect life. With the saturated monsoon skies came beautiful cloud formations, set against deep dusky blues, lavenders, pinks, and purples each night as the sun set. More than once I saw full double rainbows (yes, two vibrant rainbows sitting parallel to each other!) right after a rain. Much of this beauty would be lost if I created a stiff and "clean" looking manicured lawn using toxic chemicals, as much of the world chooses to do. Will we learn to appreciate the beauty in biodiversity before it's too late?
Next year I hope to have researched native flora so I can throw some wild seed (including edible weeds) across my lawn during monsoon season and see what develops. I'm also going to study globe mallow, a medicinal herb with many uses, which seems to have rooted itself firmly in my yard.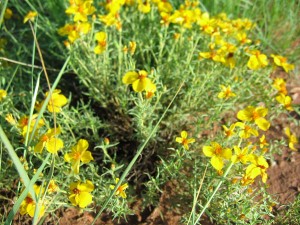 As the summer comes to a close and the rains make way for the wind, I wanted to share some photographs of my magic summer lawn. You can click on each photo to see a larger image. Enjoy! Oh, and if you know the names of any of these plants, please let me know in the comments section below.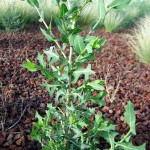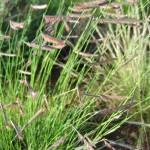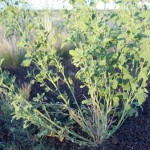 posted on September 4, 2010 |
Leave a reply