posted in <<Healing Lyme with Herbs > THRIVE! EXPERTS
Healing Lyme
Can lyme cause macular degeneration?
with Stephen Harrod Buhner, master herbalist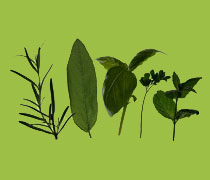 Dear Stephen,
I went to the optometrist yesterday, and the biggest optical change is a need for bifocals. He then suggested a risk factor test for macular degeneration which checks pigmentation on the retina. I agreed, and was shocked when I scored a 14/100. (Over 35 is good, 30 is low normal.) Other risk factors are: age (closer to 70), diabetes, smoking, family history. I have none of those factors. Can lyme cause this? Should I take his vitamins or add stephania? Thank you.

Stephen's response:
Macular degeneration just happens sometimes. It is not necessarily lyme related.
Here is a protocol that can help:
Bilberry, standardized, 40-80 mg 3x daily
Ginkgo, standardized, 40 – 80 mg 3x daily
Vinpocetine, 5-10 mg 3x daily
Pine bark extract 150-300 mg daily
Vitamin c (effervescent salts) tbl daily
Vitamin E 800 IU daily
Beta-carotene – 50,000 IU daily
Zinc 25 mg daily
Stephania, 1 tsp daily in the am
Stephen
HERB SOURCES RECOMMENDED BY STEPHEN BUHNER

Andrographis
400 mg tablets: Nature's Way
<400 mg tablets: Paradise Herbs
400 mg tablets: Planetary Formulas Full Spectrum

Japanese Knotweed (Resveratrol)
Green Dragon Botanicals
100 mg tablets: Paradise Herbs
bulk, wildcrafted: Woodland Essence
bulk and Source Naturals 500 mg tablets: 1st Chinese Herbs [Editor's note: As of September 2011, we have received reports that some people have had bad reactions to Source Naturals brand Resveratrol but have done fine with Paradise herbs. Sometimes the brand makes all the difference.]

Cat's Claw (Uncaria tomentosa)
500 mg capsules: Raintree
bulk, sustainably harvested: Raintree

Cryptolepis
tincture: Woodland Essence

Eleuthero (Siberian Ginseng)
Herb Pharm tincture - alcohol-based
Herb Pharm tincture - glycerite (alcohol-free)
250 mg capsules: Nature's Way

Stephania Root
Caution: New research has shown stephania
unsafe for use in pregnancy.
1st Chinese Herbs
Woodland Essence


ARTICLES BY STEPHEN BUHNER
The Use of Apis and Bi-Edta in the Treatment of Lyme Disease

Some Arguments against the Standardization of Herbalists 

Gaian Voices Interview with Stephen Harrod Buhner

Depth Diagnosis in the Practice of Sacred Plant Medicine 

The Lost Language of Plants

The Health Benefits of Water Fasting

Herbelegy 

The Fall of Gruit and the Rise of Brewer's Droop

Paradise Lost: Of Healing, the Sacred, and Beer

The Yeast of the Ancients


BOOKS BY STEPHEN BUHNER














Leave a reply