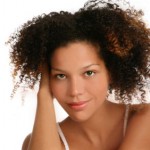 Beauty emanates from the inside out. Haven't you heard—self-confidence is sexier than any body part! That said, if you take care of your skin, body, and mind with a nutrient dense whole foods diet, restful sleep schedule, exercise, and spend your time doing what you love, you can shine even brighter.

Campaign for Safer Cosmetics
A coalition of women's, public health, labor, environmental health and consumer-rights groups whose goal is to protect the health of consumers and workers by requiring the health and beauty industry to phase out the use of chemicals linked to cancer, birth defects and other health problems, and replace them with safer alternatives.
Skin Deep
Skin Deep is a safety guide to cosmetics and personal care products brought to you by researchers at the Environmental Working Group. Skin Deep pairs ingredients in nearly 25,000 products against 50 definitive toxicity and regulatory databases, making it the largest integrated data resource of its kind. Why did a small nonprofit take on such a big project? Because the FDA doesn't require companies to test their own products for safety.