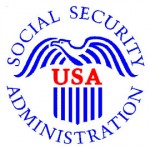 Information and resources to help you apply for and get your Social Security Disability Insurance (SSDI) benefits.
information
Disability Evaluation Information
This edition of Disability Evaluation Under Social Security, (also known as the Blue Book), has been specially prepared to provide physicians and other health professionals with an understanding of the disability programs administered by the Social Security Administration. It explains how each program works, and the kinds of information a health professional can furnish to help ensure sound and prompt decisions on disability claims. If you are filing for disability, it would be helpful to review The Listing of Impairments which describes, for each major body system, impairments that are considered severe enough to prevent a person from doing any gainful activity. You will then need to prove, with reports and test results from 'acceptable sources' that you meet the criteria listed for each impairment.
Disability Impairment Codes
These sections are applicable to individuals age 18 and over and to children under age 18 where criteria are appropriate.
Disability Secrets
Tips, advice, explanations and answers.
Disability Starter Kit
What you should know before you apply for social security disability benefits.
Fibromyalgia Disability Info
Info and resources for applying for SSDI if you have Fibromyalgia, from the Fibro Welcome Package.
Going Back to Work on Disability
From the Social Security website: Special rules make it possible for people receiving Social Security disability benefits or Supplemental Security Income (SSI) to work and still receive monthly payments until they can work on a regular basis. Get the full scoop here!
MCS Legal Help – WalkupLaw.com
Disability resources for MCS, CFS, FMS, and other forms of Environmental Illness, from a lawyer who suffers from Environmental Illness himself.
Meeting the Independent Physician for Disability Evaluation
Tips for the first meeting with an independent physician for those with environmental illness being evaluated for disability benefits.
Multiple Chemical Sensitivity: Recognition to Proof
Article by Thelma S. Cohen, Esq., Bertram L. Potter, Esq., and Gary J. Shima, M D about how to recognize and present a claim for disability benefits for MCS.
National Fibromyalgia Association (NFA)
Wonderful site with lots of info on applying for disability with Fibromyalgia (FMS)
Social Security Disability Blog
Social security disability blog moderated by Jonathan Ginsberg.
Social Security Disability Insurance
Information on available government benefit programs for the disabled.
Social Security for People Living with HIV/AIDS
If you have HIV/AIDS and cannot work, you may qualify for disability benefits from the Social Security Administration. Your disability must be expected to last at least a year or end in death, and must be serious enough to prevent you from doing substantial gainful work. If your child has HIV/AIDS, he or she may be able to get Supplemental Security Income (SSI) if your household income is low enough.

law firms
Binder and Binder
"America's Most Successful Social Security Disability Advocates"
MCS Legal Help
Disability resources for MCS, CFS, FMS, and other forms of Environmental Illness, from a lawyer who suffers from Environmental Illness himself.

expert witness services
Lipsey and Associates
Provides expert witness services, onsite inspections / sampling for mold and chemical exposure, research of personal injuries from toxic exposure, training for professionals and government representatives, analysis of MSDS sheets and chemical labels / warnings, and review of federal and state regulations.
Raymond Singer, PhD
Board-certified forensic neuropsychologist, specializing in the effects of toxic substances on the brain and nervous system—services include The Neurotoxicity Screening Survey, Telephone Consultations, A Preliminary Opinion, A Comprehensive Neuropsychological and Neurotoxicological Assessment, A Product Neurotoxicity Report, and Expert Witness Services.

support
Disinissues
Share information and advice about the process of applying for, appealing, and renewing Social Security Disability Insurance (SSDI), Supplemental Security Income (SSI), and private long-term disability insurance—targeted mainly towards those with invisible disabilities, such as CFIDS and other conditions not on Social Security's Listing of Impairments.
Job Accomodation Network (JAN)
The Job Accomodation Network is a free service of the Office of Disability Employment Policy of the U.S. Department of Labor. JAN's mission is to facilitate the employment and retention of workers with disabilities by providing employers, employment providers, people with disabilities, their family members and other interested parties with information on job accommodations, self-employment and small business opportunities and related subjects.