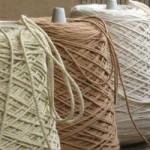 Sources for safer sewing supplies—for those who are concerned about their exposure to pesticides and other toxic substances commonly used in the production and shipment of fabrics and notions.

Cotton Batting
Various brands of cotton batting.
Heart of Vermont
Organic fabric by the yard.
Near Sea Naturals
Source for natural and organic fabrics and notions.
Organic Cotton Plus
Organic cotton by the yard.
Organic Fabric
Organic cotton, wool, linen, bamboo, hemp, and eco-blends, and batting made of natural rubber or wool.
Sew Eco-Logical
Wholesale organic cotton textiles for the apparel and furnishings industries.
Silk Road
High quality natural fiber fabric: silk, cotton, tencel, linen and others.
The Organic Pages Online
Certified organic products, producers, ingredients, supplies and services offered by Organic Trade Association (OTA) members.
know of a great fabric source?
let us know!