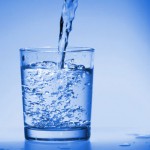 Nowadays, with all of our waterways polluted by pesticides, pharmaceuticals and personal care products, it's critical we purify our drinking, bathing, and laundry water. There are also filtration systems available that restructure, remineralize and re-energize water if you want to take it a step further.

American Environmental Health Foundation
Carries Doulton water purifiers.
Janice's
Carries Doulton water purifiers.
Multi-Pure
High-quality carbon block drinking water filtration systems.
NEEDS, Inc.
Shopping site for the health conscious and environmentally sensitive person.
Radiant Life
Carries a variety of water filtration systems including Doulton, and a 14-Stage Biocompatible Water Purification System that removes fluoride, lead, chlorine, MTBE, chromium-6, nitrates, pesticides, pharmaceutical residues, as well as water-borne illness.
The Cutting Edge Catalog
Water filters, full spectrum lighting, air purifiers and other products to test and detoxify the home environment.