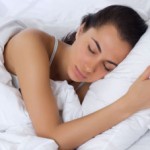 Indulge your nesting instinct—create a safe, nurturing ensemble for whatever form your sleep oasis takes; organic mattress, homemade pad, cot, or tent.
bedding and mattresses
1Earth 1Design
Operates out of Seattle to bring you organic furniture and furnishings, organic bedding, mattresses, hemp linens, organic baby clothes and bedding, natural carpet and area rugs, and more.
A Happy Planet
Organic fibers for everyday and every night.
Abundant Earth
Environmentally sensitive products and services for those who want to make a difference in the world.
Anna Sova
Luxury organics.
Eco Bedroom
Natural mattresses and bedding for a natural sleep.
Heart of Vermont
Organic bedding, furniture, and sleepwear.
Indika
High-end bedding, dobby hand-loomed towels, and custom woven textiles using natural and organic fibers collected from around the world.
Janice's
Organic mattresses, pillows and sheets.
Kushtush Organics | Eco Sleep Shop
Healthy, eco-safe organic bedding – clean, chemical free and natural protection from allergies, MCS.
Lifekind
Mission: to provide organic and naturally safer products to help you reduce your daily exposures to unnecessary and hazardous chemicals.
Nirvana Safe Haven
Royal Pedic made Organic Cotton Vegan and / or Organic Cotton and Organically Grown Natural Chemical Free French Wool Mattresses. 1.800.968.9355
Prescription Beds
Mattresses free of toxic flame retardant chemicals, by prescription.
Pure-Rest and EcoBaby Organics
Organic mattresses and bedding. A PT member recommends their white sheets, which supposedly have been whitened using hydrogen peroxide (please confirm with the company before ordering to make sure this is still the case).
Shepherd's Dream
Home of the wool bed.
Tomorrow's World
A comfy-looking collection of organic mattresses and bedding.
fabric, batting, yarn & notions
Cotton Batting
Various brands of cotton batting.
Heart of Vermont
Organic fabric by the yard.
Near Sea Naturals
Source for natural and organic fabrics and notions.
Organic Cotton Plus
Organic cotton by the yard.
Organic Fabric
Organic cotton, wool, linen, bamboo, hemp, and eco-blends, and batting made of natural rubber or wool.
Sew Eco-Logical
Wholesale organic cotton textiles for the apparel and furnishings industries.
Silk Road
High quality natural fiber fabric: silk, cotton, tencel, linen and others.
The Organic Pages Online
Certified organic products, producers, ingredients, supplies and services offered by Organic Trade Association (OTA) members.
know of a great bedding source?
let us know!