developed by: William J. Rea, MD and others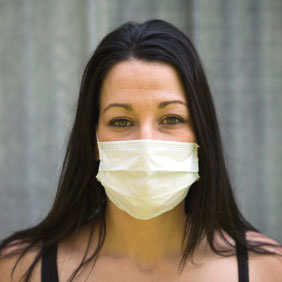 The basic protocol when diagnosed with Chemical Intolerance/Chemical Sensitivity is avoidance of new chemical exposure and detoxification of existing chemical loads. Most Environmental Health Clinics across America, such as the Environmental Health Center-Dallas (EHC-D) run by William J. Rea, MD, include avoidance and detoxification among their top treatments.
Avoidance of chemicals includes living in a non-toxic home made with inert building materials like glass, porcelain, steel, and stone. All synthetic chemical cleaning, personal care and other products (as well as products using "all-natural" and "organic" fragrance/essential oils) should be removed from the home. When exposed to fragrance and chemicals in stores and other public places, one should take a shower immediately upon returning to the safe home, change one's clothing and air out/wash the exposed clothing.
Take care to buy the purest sources of food: organic, wild, free-range, grass-fed. Food items should be stored in glass or waxed paper/cellophane—not plastic bags. In addition, a 4-day food rotation diet should be followed to reduce/avoid food sensitivities from developing (see Rotational Bon Apetit Cookbook produced by Dr. Rea's nutrition department, ordered by calling 214.691.8432). All water should be filtered or from spring water stored in glass bottles (no plastic!). Try Mountain Valley Spring Water.
Detoxification methods can include regular exposure to fresh, clean air (by the ocean, in the mountains, etc.), sauna (following proper protocol), exercise/sweating, and the use of specific supplements and herbs. The detoxification process itself can be quite dangerous for the toxic patient and great care should be taken upon embarking on a detoxification program.
One should also take care to reduce their exposure to electromagnetic frequencies (EMFs), such as those found in cell phones, computers, microwaves, refrigerators, and other electronic equipment, as those sensitive to chemicals are often sensitive to EMFs and other environmental exposures (mold, sun, etc) as well.
source: Environmental Health Center-Dallas (EHC-D)