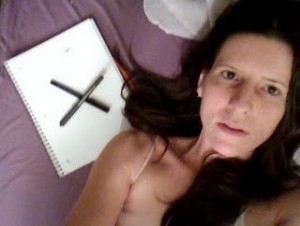 Poet, award-winning writer, editor of the groundbreaking anthology Stricken: Voices from the Hidden Epidemic of Chronic Fatigue Syndrome, and ME/CFS/XMRV patient/activist Peggy Munson has just launched The EXIT Project (Eradicate XMRV Infection Today), a broad-based group of individuals who do ACT-UP style actions to raise awareness about ME/CFS/XMRV. Their first projects include:
GROUNDSWELL Campaign Many ME/CFS/XMRV patients wonder what they can do to participate in activism (especially those who are homebound or bedbound). If you're got a camera (or video camera), and the ability to write a paragraph, you can do this project without much effort, and become part of a quilt of images to engender a groundswell of support for ME/CFS/XMRV.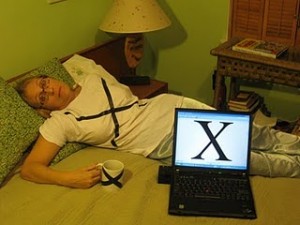 Take pictures (or video) of yourself in a horizontal position: lying flat, curled up in the fetal position, slumped in a bathtub, on a sidewalk in front of the FDA, on the floor of a subway train, sprawled across seats in a train station, on your front porch, as part of a public demonstration in which you read The Exit Project's list of demands and lie in front of the capital on top of a big chalk "X," etc. The main thing is that you're not upright.
If you can get outdoors, especially in a public place, feel free to lie in the middle of a crowd at the mall, on the grass, in the water, whatever works for you – or maybe on the edge of an outdoor wedding or event, where you are clearly an outsider, grounded, and viewers can see people living their lives in the distance. You can take the pic on a hospital gurney or in front of a state capital building. It is fine to include others in the picture (your family members, partner, strangers, etc.) who can be upright.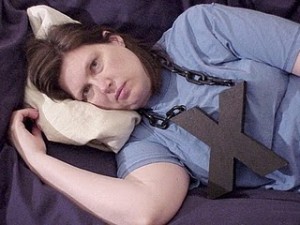 Each picture should include a visible letter "X" for XMRV, whether you have XMRV or not – you can put it on your clothes, write it on your skin, make it out of pill bottles, find a naturally occurring X somewhere in your house, draw it in the sand, etc. This will help reinforce the iconography of our campaign so it is easily recognizable, and reinforce the idea that anyone can get X'd out by this illness, and anyone can get XMRV.
I KNEW YOU WHEN Campaign For this project, participants are encouraged to share an old photo of the healthy (pre-illness) ME/CFS/XMRV patient – perhaps the two of you together – as well as an "after" photo of the ME/CFS/XMRV patient now, and a photo of yourself with your full life to contrast (that is, with your kids, house, job, trip to Jamaica, etc.).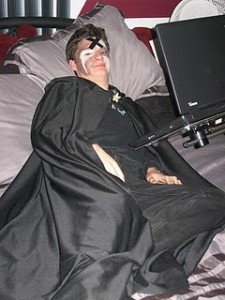 MAKE UP For Lost Time Campaign (Men Asking for Kindness, Empathy, Understanding, & Progress for ME/CFS/XMRV) In this campaign, male-identified people will don make-up in a way that makes a statement about aspects of this illness, and talk about what they would do to "make up" for lost time (for themselves or for a partner/friend/family member with ME/CFS) if the FDA would fund drugs trials for XMRV/ME/CFS NOW.
Why? Masculine folks are underrepresented in ME/CFS awareness, and the illness has been traditionally stereotyped as a women's disease. The NIH has ghettoized their ME/CFS program to the Office of Research on Women's Health! As part of a larger, ACT-UP style campaign to throw stereotypes back into the government's face, this campaign makes a vivid and unexpected statement about ME/CFS/XMRV and demands that the CDC/NIH/FDA "make up" for lost time NOW, start drug trials, and immediately release drugs (like Ampligen) that could help patients with ME/CFS!
Please join these actions of The Exit Project (Eradicate XMRV Infection Today)!!!! theexitproject.org