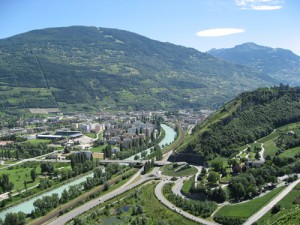 The Government of Switzerland has been following The Dynamic Neural Retraining System™ (DNRS™) with interest and has announced it will sponsor the workshop in Zurich in May, 2012. The program will run for 5 days, with two German translators present for the participants.
The DNRS is a neuroplasticity-based brain retraining program that is helping people with various limbic system disorders – such as chemical sensitivity, chronic fatigue syndrome, fibromyalgia, electromagnetic sensitivity, and anxiety – to recover their health.
Upcoming workshops being offered in the U.S. include a Florida program April 13-15 where internationally known fitness guru Phil Kaplan will be a special guest speaker. Phil will speak about his own recovery using the Dynamic Neural Retraining System™. Phil had suffered from severe chemical sensitivity due to toxic mold exposure. He had seen countless specialists, had been misdiagnosed with Parkinson's, and spent more than $300,000 before finding DNRS. Seating is limited in the Florida program and this will be the only program in the U.S. Southeast this year. The class is limited to a small group of selected individuals who are completely committed to recovery. There are only a few spots remaining, so register soon if you are interested.
There will also be a 5 Day Dynamic Neural Retraining System Retreat (meals and accommodations included) in the Seattle area June 24-28. Sign up before April 15 to save $200.
Retrain your brain, transform your health, reclaim your life!