It's with a broken heart that I share that our beloved Amelia Hill is doing very poorly and is in need of immediate financial support to get her the medical care she so desperately needs. Her close friend Jenny Buttaccio has started a fundraiser for her on GoFundMe. Please donate what you can. Below are the text and photos taken from the GoFundMe page: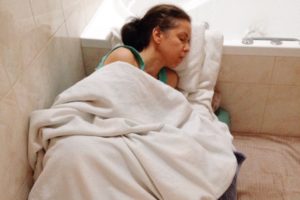 Dear Friends,
This is Jenny Buttaccio (Amelia's friend in Chicago). Some of you may know 'Amazing Amelia Hill' as the girl in the bubble, living with severe MCS/Multiple Chemical Sensitivity, CFS/Chronic Fatigue Syndrome, and EHS/Electrohypersensitivity. Or maybe you know her as I do–the girl with an unbreakable spirit. It's one of the reasons people follow her healing journey on social media from all around the world. She makes others believe they can get through whatever circumstances come their way. She inspires us all to be our best selves.
Though not always easy, she bravely shared her story in the media several times and published articles to raise awareness for the illnesses that have ripped her life apart and the lives of so many others.  No matter what her circumstances, she's always trying to help others.
Many of you watched the challenges she faced. She's endured horrible, disabling symptoms, long-term isolation, a very limited food intake, living in an empty, sealed room for several years, and dental surgery in her kitchen. For the last year, she's had to sleep on the bathroom floor.
Despite all of these trials, she's fought incredibly hard to improve her health over the last few years, and many of you have cheered her on. You've celebrated every healing milestone along with her–like walking outside for the first time, going for a short drive in the car to the end of the street, having visitors, and experiencing a few precious hugs. Remember those moments?
Unfortunately, it breaks my heart to report her health has taken a turn for the worse. Her family, friends and I are very concerned for her well-being. She can no longer hold her body upright, and her respiratory muscles are so weak, making it is very difficult for her to breathe 24/7. No one is sure why she has deteriorated so dramatically.
Amelia needs emergency care but she cannot go to the hospital, so getting the help she needs is proving to be very difficult.  Sadly, medical advice, specialist consultations, and testing are very hard to access when you're housebound with the illnesses that Amelia suffers from. Plus, her medical expenses are not covered by any insurance.
Amelia told me she hasn't wanted to ask for support because she felt she had somehow failed all of us. And, she recently told me that she can no longer afford her health care costs, and she has stopped all treatment (including treatment with an environmental doctor in the U.S., who she felt was really helping her). She's already sold all her furniture and many possessions to fund her medical costs, but that is now gone. Her situation is so dire that she's regularly forced to choose between food and medical expenses.
Amelia confided in me that she has started to lose hope, and she's feeling scared for her life. She doesn't want this to be the end of her story. She still has so much more to give.
Amelia desperately needs our help right now. If you have ever been touched by her story over the years, let's work together to get her the care she so badly needs. Please contribute what you can and share this campaign with your own friends and family, too.

The money we raise will go specifically to Amelia's urgent medical expenses. They include:
*In-home consultations with a family doctor/primary care provider
*In-home consultations with specialists including respiratory and neurology.
*Restarting treatment with her environmental illness physician.
*In-home nursing visits.
*In-home blood draws and other testing. 
*Medical equipment including an oxygen concentrator and a nebulizer (will purchase second hand if available). 
*Shipping and handling to send some specialized test abroad.
*Necessary medication including prescription, herbal support, and supplements. 
*Adjunct treatments, like acupuncture, to build her immune system back up.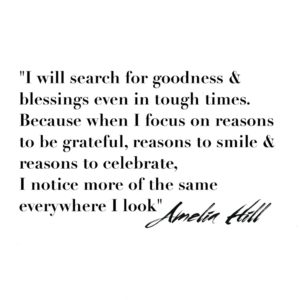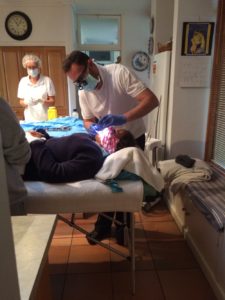 "Amelia is one of the kindest, considerate and proud friends I know. Always the first to remember a birthday and send a gift, be thoughtful with messages and share her knowledge.
These past few months I have been very worried for Amelia's physical and mental health, she is now confined to a wheelchair and her parent's bathroom floor.
Despite this, she tries to remain positive, help and inspire others."
Emma Hack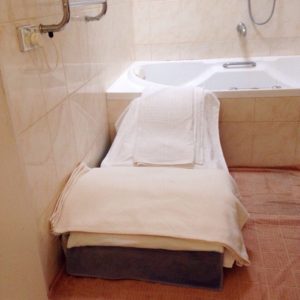 "Amelia is one of the most beautiful people I know. And she has been faced with some of the biggest challenges I've heard of.
She has been pushed to the edge and back thousands of times. She struggles with very severe breathing and energy issues daily. I am concerned for her life, and know of no one more deserving of your support right now."
Julie Genser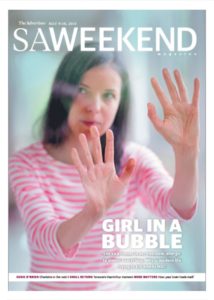 "Amelia sleeps on the floor in the bathroom with no heater in winter or air conditioner in summer. She lives on a rotation diet with 7 foods. Seven. There is no joy in food and she struggles to nourish her body, to keep herself alive.
In all of this Amelia is not a victim. She spends every moment being positive and trying to give back to others. She refuses to give up. Her strength and resilience are astounding."
Zoe Watson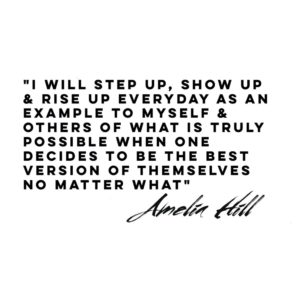 "Amelia gives inspiration and hope to so many people (including me). Life tests us in weird and very often awful ways, but she has met all of it head on. Amelia is an incredible spirit."
Nicki Greenham
Links related to Amelia's story:
GoFundMe fundraiser page
Amelia's story
Adelaide's girl in a bubble
Fit traveler: Meet the Amazing Amelia Hill
Huffington Post: When People Don't Look Sick Enough
Media & Links
Wholesome Living: Confined to one room for 5 years