developed by: Dr. Dietrich K. Klinghardt, MD, PhD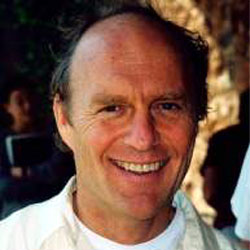 Dietrich Klinghardt is board-certified in neurologic and orthopedic medicine and founder and president of the American Academy of Neural Therapy. Klinghardt has been synthesizing traditional and alternative medicine for more than 25 years. He developed Autonomic Response Testing (ART), a comprehensive diagnostic system which has helped to transform many practices in the U.S. and abroad into healing centers and helped many practitioners to become accomplished healers. His office is located in Seattle, Washington and he teaches workshops on his healing methods in the United States and Europe.
Here is a brief summary of his approach to Lyme Disease, taken from his website:
The Klinghardt Protocol (based on over 900 successful treatment cases)
The treatment of Lyme disease requires 4 distinctive steps:
* Decreasing toxic body burden/unloading the system
* Improving disturbed physiology
* Decreasing microbial count
* Immunemodulation
Click for full article: Klinghardt Biological Treatment of Lyme Disease
More information on Dr. Klinghardt's approach to lyme disease can be found on his website.
source: klinghardtacademy.com