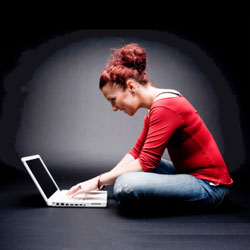 Websites and articles about mold related illness, including information on stachybotrys and aspergillus.
Aspergillus Website
Everything you need to know about the fungus Aspergillus—note that the site is run by the Fungal Research Trust and appears to be sponsored by pharmaceutical companies.
The Center for School Mold Help
A national, educational, 501c3 nonprofit that provides scientific information, advocacy, and direct consultation for individuals and school communities with mold concerns. SMH offers 2,000 articles about mold and health and mold in schools. Free and subscription resources.
Chronic Neurotoxins
Website of Dr. Ritchie Shoemaker, with an online VCS (Visual Contrast Sensitivity) test and information on his groundbreaking treatment of biotoxin-related illnesses.
Create Your Healthy Home
Self-help literature and information on how to control mold and get a mold or environmental home inspection, plus a wide range of other environmental health information. 717.583.4155
Environmental Health Center—Dallas
Renowned clinic of Dr. William Rea—medically tests and treats human health problems including sensitivities to pollens, molds, dust, foods, chemicals, air (indoor/outdoor), water, electrical (electromagnetic) sensitivity (EMF), etc., as these problems relate to our environment. 214.368.4132
Fungal Research Trust
Non-profit group based in the UK, whose objectives include advancing education amongst physicians and scientists about mycology and fungal toxicology; promoting and publishing research in all aspects of mycology; and generally supporting basic research into fungi and fungal disease, and training scientists in mycology and related disciplines. 01625.500228
Mold Across America
"The most comprehensive toxic mold website on the Internet!"
Mold Environment
Comprehensive website offering information on toxic mold, victims' stories, and resources for getting help.
Mold Misery
Ingrid Naiman's great website about mold with information, links, and other resources.
Mold-Help Diet
Adapted diet by Dr. Vincent Marinkovich—fruit-, cheese-, bread-, alcohol-, egg-, fermented foods-free, and more! check the link for details. 503.763.0808
Mold-Help.org
Everything you ever wanted to know about mold—including how to diagnose a sick building, how to remediate, physicians to see, and current cases making headlines in the news. 503.763.0808
Mold-Survivor
"The oldest, most popular and reliable medical website on fungal exposure on the web."
National Indoor Mold Society (NIMS)
National Indoor Mold Society is a national organization dedicated to educating the public on the adverse health effects of indoor molds and mycotoxins. They offer a weekly internet radio show with interviews with health care professionals, researchers, attorneys, advocacy group leaders, and mold victims.
New Theory on Mystery Illnesses Part I
New Theory Links Neurotoxins with Chronic Fatigue Syndrome, Lyme Disease, MCS, and other Mystery Illnesses Part I summarizes Shoemaker and Hudnell's theory on biotoxin illness.
New Theory on Mystery Illnesses Part II
Part II of the summary of Shoemaker and Hudnell's theory on biotoxin illness.
Poisoned by school mold, librarian fights for her career
Poisoned by mold in the school library she worked in, now Multiple Chemical Sensitivity renders Angela Page a virtual recluse.
Physician List
Mold-Survivor's private compilation of hundreds of physicians who offer various types of treatments related to mycosis.
Stachybotrys Website
Dr. Joseph P. Klein Sr.'s informative site on stachybotrys toxicity.
Toxic Mold & Tort News Online
A comprehensive guide to information regarding mold, toxic mold, safety, and prevention—also provides toxic mold litigation information for those who have been adversely affected by symptoms of Toxic Mold and exposure in their home, workplace, and elsewhere.
Worst States for Mold
Article entitled Top 10 Worst States for Mold from AOL.com.