by Bonnie Sherr Klein, 2006, 71 min 30 s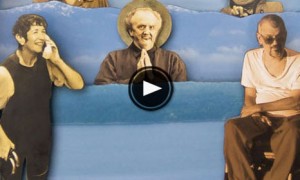 Synopsis: Art and activism are the starting point for a funny and intimate portrait of five surprising individuals with diverse disabilities. Packed with humour and raw energy, this film follows the gang of five from B.C. to Nova Scotia as they create and present their own images of their disabilities. Watch the trailer, or watch the full length film below:

Watch this film and then join Planet Thrive members for a live chat to discuss disability from severe environmental sensitivities, art and creativity at our next Friday night live chat party on January 22, 2010 at 9pm EST/6pm PST at: http://planetthrive.ning.com/chat.
Note: HOW TO USE OUR LIVE CHAT
Our live chat service can be accessed directly on the live chat page by clicking on the "PT community" menu bar and then "live chat." Alternatively, you can click on the "live chat" status bar at the very bottom right of your browser screen. Once on the live chat page or in the live chat pop-up screen, you will see a list of all members who are online now in the right column of the chat screen. To start a chat, start typing in the white text screen that is below the main screen on the left side of the chat page. The text area is below the "smiley" symbol. When you are done typing, hit the "return" key on your keyboard and your message will post. Whoever checks the chat page will be able to respond. You can control the sound level of chat message notifications by clicking on the symbol to the right of the smiley face.