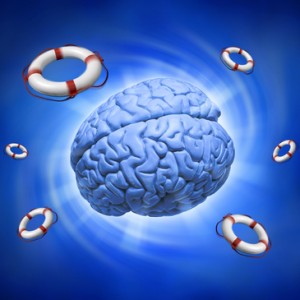 We are excited to share about the Limbic Recovery Foundation ("LRF"), a non-profit organization dedicated to the recovery and prevention of Limbic System Disorders, including multiple chemical sensitivity (MCS), chronic fatigue syndrome (CFS), fibromyalgia (FMS) and electromagnetic sensitivity (ES).
LRF was founded by a neuroscientist and former graduate of the Dynamic Neural Retraining System™ (DNRS™) who was so moved by his recovery from severe chemical sensitivities that he was motivated to give back in this powerful way.
The mission of LRF is to lead the fight to cure and treat limbic system disorders through cutting-edge research and to empower patients with Limbic System Disorders to live fuller lives by providing compassionate care and support to patients and their caregivers. LRF will carry out this mission via four primary activities:
1. Research – fund scientific research grants to doctors/scientists aimed at identifying the underlying causes and potential cures for Limbic System Disorders;
2. Public and Professional Education – develop awareness and understanding of Limbic System Disorders to patients, healthcare professionals, and the scientific community. Provide public education on environmentally-aware living and building practices to prevent limbic trauma;
3. Patient and Community Service – serve as a clearing house for Limbic System Disorder-specific information, resources, and referrals for patients, families, caregivers, healthcare professionals, and the scientific community;
4. Treatment Centers – build state-of-the-art, environmentally aware, limbic system rehabilitation centers throughout North America to support patients and their recovery.
To make a tax deductible donation to the Limbic Recovery Foundation, send your check to:
The Limbic Recovery Foundation Inc.
27702 Crown Valley Parkway
Suite D-4 #187
Ladera Ranch, CA 92694
photo: © Cammeraydave | Dreamstime.com