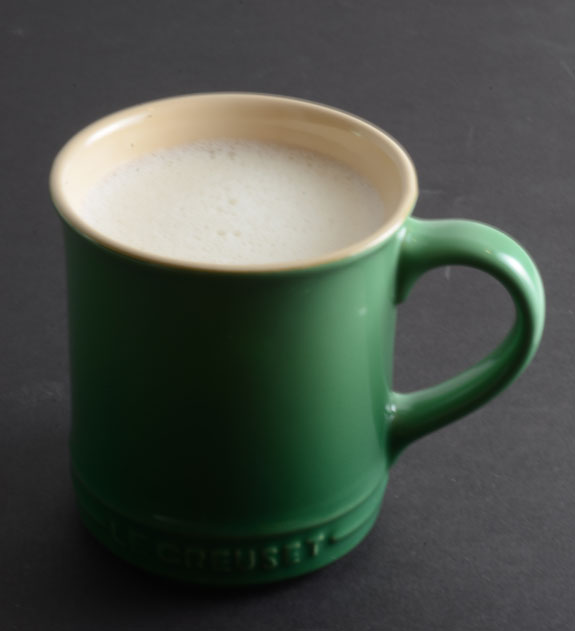 Brew up a cup of this rich and creamy white hot chocolate made with real raw cacao butter and relax by the fire. photo provided courtesy of elanaspantry.com

I've wanted to create a white hot chocolate recipe for just about as long as I can remember. When bought at a coffee shop or elsewhere, white hot chocolate is generally one of those uber sweet drinks made with far more sugar than my system can handle.

After creating a bunch of Paleo Christmas Cookie recipes this past month I'm all baked out and I'm ready for easy dessert recipes that are also not quite as sweet. When I make white hot chocolate for myself I omit the honey from the recipe; for the boys I leave it, as they want their treats sweet. Making homemade hot chocolate is so easy that even my boys have been doing it for years; another one of our favorite recipes is for Mexican hot chocolate –it will seriously warm you up with its spicy goodness.

ingredients
1 cup water
1 ¼ cups coconut milk
1 ½ ounces raw cacao butter
1 tablespoon honey
8 drops vanilla crème stevia
pinch celtic sea salt

directions
In a medium saucepan combine all ingredients
Bring to a boil then reduce to a simmer
Continue simmering until cacao butter is melted
In very small batches, blend in a Vitamix
Serve frothy whipped white hot chocolate in mugs
Enjoy
Makes 2 servings

recipe courtesy elanaspantry.com