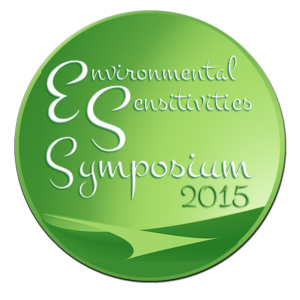 When
Starting on 23rd March at 8 am (AEDT), the 2015 Environmental Sensitivities Symposium will run for 8 consecutive days. (convert your times here – AEDT = Australia/Melbourne – if you live in Eastern U.S., that would be 5 pm Sunday March 22, 2015 )
How
This is an online event however those with EHS can participate off-line.
Cost
There are four different cost tiers that you can choose from, including FREE (get details here). All proceeds go to charities, including re|shelter.
Who
In total there will be 24 presentations on various subjects:
Electromagnetic Hypersensitivity (EHS)
Cyril Smith (UK)
Lyn McLean (AU)
Dave Stetzer (US)
Michael Bevington (UK)
Food Intolerances
Dr Deanna Minich (US)
Dr Ellen Cutler (US)
Multiple Chemical Sensitivities (MCS)
Dr Braham Rabinov (AU)
Leah Hechtman (AU)
Dr Sharyn Martin (AU)
Environmental Toxins
Jo Immig (AU)
Bruce Lourie (Canada)
Lyme Disease and Biotoxin-Related Illnesses
Dr Tania Ash (AU)
John Coleman (AU)
New Perspectives
Professor Martin Pall (US)
Dr Christabelle Yeoh (AU)
Lucinda Curran (AU)
Strategies
Professor Olle Johansson (Sweden)
Ashok Gupta (UK)
Lucinda Curran (AU)
Uma Girish (US)
Karen Palmer (US)
Dr Carlo Rinaudo (AU)
Dr Leesa Payne (AU)
Learning Disorders
Nicole Bijlsma (AU)
read more about each of the speakers
To register, go to this page and choose the plan you want to register for.