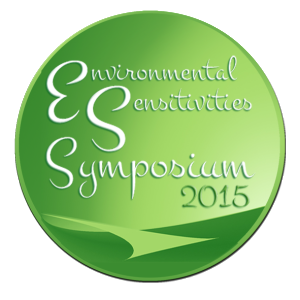 Lucinda Curran of Eco Health Solutions in Australia has put together an incredible online symposium for the environmentally sensitive. The virtual event begins March 23 and will last for 8 days. The symposium is meant for those suffering from Multiple Chemical Sensitivities (MCS), Lyme disease, Biotoxin-Related Illnesses, Chronic Fatigue Syndrome, Electromagnetic Hypersensitivity, Learning Disorders, Food Intolerances, among other conditions. Lucinda has gathered over 20 thought-leaders from all around the world to share knowledge, strategies and new perspectives that you can take action on and improve your health and life.
There will be 8 days jam-packed with great information. Replays will be available, and there will be live question and answer sessions. For those who are electrically hypersensitive, there will be a book available of all the presentations, articles and more.
The Environmental Sensitivities Symposium is a not-for-profit event, and proceeds will go to the following charities: The Lyme Disease Association of Australia, Electrosensitivity UK, re|shelter (US-based non-toxic housing non-profit), and FM-CFS Canada Compassion in Action.
Although you can participate online for FREE, there are upgrades that you may purchase that offer great extras and bonuses.
No matter which upgrade you choose:
• The experts will be asked YOUR questions; and
• You will be eligible to win some great prizes – donated by the Speakers and Sponsors.
Speakers include Martin Pall, PhD, Professor Ollie Johansson, Dave Stetzer, Ashok Gupta and Dr. Ellen Cutler.
To see the full list of speakers and registration options, click here.